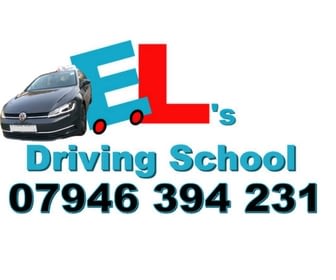 Driving Lessons in Bromley, Kent

Bromley, BR1 & Br2, as well as the local areas of south-east London and North Kent, are covered. Our driving school aims to offer quality driving lessons at a good price. We have been instructing learners in Bromley for a long time. Our high success rate reflects this.
Our driving instructors are DVSA Grade-A rated Approved Driving Instructors in Bromley. Because safety is vital, all our driving instructors are CRB checked regularly. Please note: to drive in the UK you must be able to read (with glasses or contacts, if required) a car number plate from 20 meters.
Regular driving lessons with our driving instructors on a weekly basis is the best way of learning. Giving you the chance to take driving lessons at your preferred pace.
Also, this will gives students the time to digest what you have learned between your driving lessons in Bromley with EL's Driving School. Helping them get ready for your practical driving test as soon as possible.
Click the number to call us about driving lessons in Bromley now.
Take a look at some of our most recent testimonials from our students in Bromley.
FREE For EL's Driving School in Bromley Learners
Show & Tell questions and answers including pictures of the engine bay

 

Use of our exclusive driver resources website: with videos for lessons in Bromley and many useful resources and information
 Theory training exam (internet-based training)** (unlimited )
 

Manoeuvres with detailed and easy to follow instructions of the Forward Bay Parking, Reverse Parking and Reverse Right.

 

Ebooks: Know your Traffic Signs and the Highway Code
Driving instructors in Bromley, Kent

Our driving instructors nearby offer free pick up and drop off for all automatic driving lessons in Bromley. We welcome all students from nervous newbies who want to learn to drive to refresher drivers with past experience. Our approved driving instructors in Bromley Kent tailor the classes to your needs. Your driving instructor will ensure you're getting the best for your driving lessons with EL's.
Driving Test Stats
Currently, the national car driver test pass rate is 47.3%. The level of skill needed to pass the driving test is harder than before.
We ensure that pupils learn to deal with all road conditions and gain plenty of experience during your driving lessons. Your driving instructor will prepare you for a lifetime of safe driving. Our motto at EL's is; 'Pass them, and they will come'.
This means we build our business based on helping students learn to drive and pass as quickly and successfully as possible. Why? Because it helps build our school with students recommendations local to the area.
If you're not local, but would like to inquire about driving tution, call us to see if our instructors can help you learn to drive.
We promise to give you the best learning to drive experience money can buy!
Contact us about bookings now.
Before you can take the DVSA practical test, students will need to pass the theory test. This is in two separate segments. There is no choice to take the driving test before the theory.

The first is the hazard perception test. This entails watching video clips of road scenarios and spotting the hazards. The second section is the theory test questions. You will need to answer 43 out of 50 questions correctly.
Luckily, your EL's instructor can help you with your theory and hazard perception test. And even better, we offer this for free. When you start with us, we will sign you up for our online training course service. You will be able to use it as long as you need to until you pass. Because the theory exam has become harder, this will really help. This can be done alongside your practical courses and will help give you experience and confidence of what you have learned in the written exam.
Free Ebooks To Help You Pass
Of course, it doesn't just stop online. We can provide you with a free Highway Code and Traffic Signs Ebook. And your instructor will be on hand to answer any questions you might have. We have a number of offers to suit everyone. From students to experienced drivers, there is something for all. Be sure to check out our special offers now.
With our quality practical training sessions in Bromley, our instructors could get you on the road, no time at all. So don't hang around.
Driving schools in Bromley, BR1 & BR2

At EL's Driving School, our instructors cover most Bromley postcodes and the local areas. Any good driving school instructor around Bromley Kent should offer high-quality client-centred driving tuition. You will only receive one-to-one driver's education. However, we only focus on developing your driving skills and providing you with a good learning experience. Your learning will be our number one priority. We do not waste time on things that don't matter. E.g. you will not be dropping off the driving instructor's dry cleaning (believe it or not, this happens). To avoid this, you will need to spot the right driving instructor for your driving lessons Bromley.
What to expect from a good driving school
As with any good school of motoring in Bromley, your satisfaction must be the number one priority. You will find yourself making progress and a surprising rate on your driver training in Bromley.
However, so that we can prepare you fully for your practical driving test, we will ensure that you get plenty of practical on-road practice on the test routes with our driver coaches.
There is nothing better than knowing where you are going and what you can expect. All our locally Bromley based driving instructors cover the both Bromley test centres and Hither Green in Lewisham.
Our driving instructors will help you master the skills you need. In addition, these include driving tuition on; roundabouts, dual carriageway, changing lanes, town driving including anticipation of walkers and other vulnerable road users, manoeuvres and more. You will have the best chance of passing your practical test first time with our methods.
We know that learning to drive in Bromley can be difficult, especially when taking driving tuition on today's roads and surrounding areas. This is why we make sure we match the training and conditions in, Bromley to your specific needs. If you are a new learner, we will start you off driving on very quiet roads and lanes around the local area until you master the basics. Once you are confident, we will move you on to the more complex roads.
If you have had previous driver training in Bromley or anywhere else, but have yet to pass, we can help. At EL's driving school we can assess your driving and decide the best course of action for you. Our driving instructors can help all standards of driver  manual or automatic lessons without exception.
Areas with cover for lessons:
Bromley

Shortlands
Hayes
Lewisham
Grove Park
and most locations in between,
Driving lessons in Bromley and South East London as well as many other areas.
If you do not see your location listed, give us a call and see if we cover your location for lessons.
Driving Lessons with our driving instructors



Using the latest training methods, our driving instructors in Bromley adapt the lessons to each learner. This will help build your skill and confidence in your car control. If you have had car lessons in the past without success with an instructor or other driving schools, this may have been the problem. The good news is you have a choice! Every learner driver is unique, so all practical training and lessons need to be adapted.
It is pointless trying to treat pupils the same in their automatic lessons. Some students learn quickly in their Bromley driving classes; others take longer. Some are pupils are practical and can handle the driving process easier, some students less so. EL's driving school understands this. Hence, with time and patience, all of these issues can be overcome. We can help you from the first driving steps to the last on your automatic lessons.
Click the number to call us now.
EL's Driving School
38 Southend Lane
London
se6 3aa
Phone: 00447946394231
5 stars based on our latest
reviews
.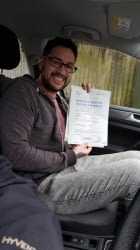 Latest posts by elsdrivingschool
(see all)