Expert Driving Lessons in Beckenham: Learn to Drive with Confidence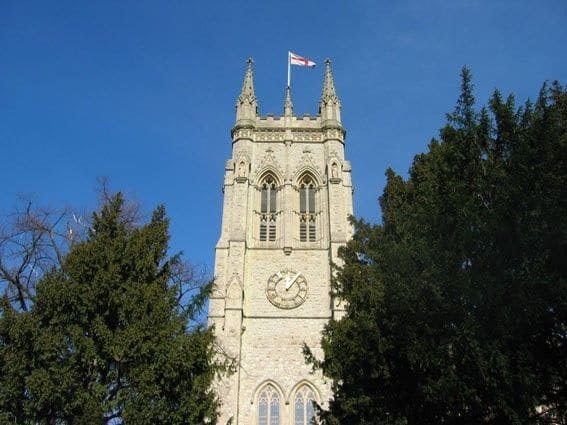 EL's Driving School has been teaching people in BR3 and surrounding areas including Shortlands, Eden Park, Park Langley, Elmers End and Penge since 2004.
Over the years, we have built up a name for quality driving lessons in Beckenham.
Each of our driving classes is tailored to meet the requirements of the learner. Whether you are a first-time driver or a full licence holder, every student has needs and a learning style.
An excellent educator must adapt their classes to meet a learner's needs.
Our expert driving instructors can help you through the lessons and the learning process, step by step.
We won't rush or pressure you, you will be able to take your time. We also offer free online theory test training.
Have you passed the practical driving exam, yet would like further lessons?
A few refresher lessons with our local instructors may help you. Several skills come as part of the Pass Plus course; such as
Motorway
Parking Skills
Defensive car driver skills and more

Automatic Driving Instructors in Beckenham, BR3
EL's Driving School only exclusively teach automatic classes. We have been teaching in the local area for a long time.
Learn with ease as we show you the best roads and areas to begin your journey. We'll start you off in quiet areas where you can practice without stress. Then guide you through busier areas so you can gain confidence on the road.
We present a flexible approach to our Beckenham-based classes. Discounts are available for those looking to save some money; you can learn more about our block bookings here. Feel free to call or email us to learn more.
We take pride in providing the highest quality driving tuition in Beckenham. Your education will be focused on your needs. We also only offer you flexible tuition, unlike some academies where a one-size-fits-all. Each student is an individual, so they need to be treated as so.
Tailoring driving lessons to your needs
Our tutors tailor each class to meet your needs. We use the latest model of cars which are easy to use and learner-friendly for new motorists. Pupils can arrange for a local Beckenham-based trainer to pick up and drop them off from anywhere at a time that suits them.
The lessons can be from anywhere such as home, school or work. Our instructors will ensure you are well-prepared when your examination comes around.
Learn with An Experienced Driving School in Beckenham
Our team of experienced driving instructors are equipped to help drivers of all levels and experiences. We take pride in being one of the top academies, as shown by our Grade A rating from the DVSA. Learning to drive in Beckenham offers many benefits, from gaining freedom to developing new skills.
With 18+ years of experience and a great reputation, proven by our positive reviews, you can trust in our ability to teach you how to drive.
Our instructors are fully qualified and registered with the DVSA as Approved Driving Instructors (ADI). You can relax knowing that you will have a dedicated ADI's undivided attention during your driving education.
Getting the best driver training in Beckenham, BR3
At EL's Driving School, we prioritize safety and aim to prepare you for a lifetime of safe motoring. Whether you're just starting out or need a refresher, we offer a variety of courses to fit your needs.
Including basic, advanced, provisional, refresher and Pass Plus. Our classes are designed to give you the knowledge and skills you need to pass your test and become a confident driver on the roads of Beckenham. With our expert instruction, you'll reach your full potential in no time.
What you will learn
Becoming a safe driver can be a daunting experience, but with us, you'll feel comfortable and confident behind the wheel. We'll start with small steps, beginning on the quiet streets of Beckenham. After each session, you'll receive feedback and guidance to help you improve.
You can take the course at your own pace, all the way up to your driving test. Our goal is to help you pass your test on the first try. If you have any questions or need further guidance, we are always available to help. Contact us by phone or in-person for more information or to sign up for lessons.
If you are ready and would like to make a booking with the best Beckenham driving school feel free to contact us.
Click the number to call us now.