Getting driving lessons for a phobic driver can be quite difficult as they are unable to adjust their driving habits based on changes in their state of mind. Phobic drivers need the right help in order to realize that driving is not such a difficult task. In fact, there are some simple tips which can help them out in becoming a driving adept.
Driving lessons for phobic drivers must begin with the individual becoming aware of the situation. When a person becomes more aware of a particular situation, they tend to become calmer and more relaxed. If the driver is able to gain this calmness and relaxation he or she is then able to start assessing the situations that may occur during the drive. This is a process that takes a few times before it becomes fully effective. It can also be helpful if the person that is driving gets to talk about the feeling while he or she is behind the wheel.
The driving instructor must also be willing to be open and patient with the phobic driver in order to facilitate better learning. It is essential that the instructor lets the person get his or her feelings out by communicating openly. By allowing the individual to talk freely the instructor can gauge how well the individual is able to adjust to stressful situations. This will help the instructor determine what types of driving courses for phobic drivers he or she should offer. Many instructors are flexible enough to modify the course if a certain situation arises.
If the instructor works well with the individual, it will be easier for the individual to learn how to react in a stressful situation in the event of an accident. Most people get anxious when in situations which they consider to be dangerous and frightening. It is only once the individual is aware of the situation that he or she is able to understand the reason why the driver became so nervous and that helped the person to adapt to the situation.
Practicing on different types of roads or streets can also help in improving driving skills. The best way to practice is to practice on public roads where it does not matter what type of traffic or road conditions there are. This helps the person in getting used to stressful traffic conditions. The person also feels more comfortable as he or she drives on the streets without much problem.
Driving instruction courses can also be helpful in giving driving lessons for phobic drivers. These classes also provide a lot of opportunity for the individual to practice driving even when not under supervision. This means that the individual can practice taking corners, navigating through the city, stopping on the left and other complicated driving maneuvers. It also helps him or her to get more familiar with the different types of roads and situations.
Through regular driver's education classes the individual can also get to know how other people perceive him or her as a driver. This can help him or her overcome their apprehension about being in a dangerous situation when on the road. This can also help him or her to identify the type of behavior and reaction that should be followed in these situations.
Driving lessons for phobic drivers must be combined with other methods like counseling and help from a therapist. Some techniques are effective in resolving specific issues associated with phobias. This is because different types of phobias have different underlying causes. Only when the specific cause is known will it be possible to find the best driving course for phobic drivers.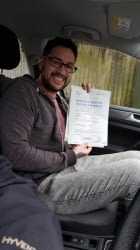 Latest posts by elsdrivingschool
(see all)