As discussed previously, Bromley police have taken steps to deal with the current rise in the dangerous use of mopeds and motorbikes being used on Bromley roads nowadays. It is very obvious that this is a problem that has been growing as we at EL's Driving School have noticed this trend for years now. One of the problems with this, is the rise in stolen bikes across the Bromley area which will no doubt need to be the focus of the police in dealing with this problem. Read what the Biggin Hill Today had to report on the matter below: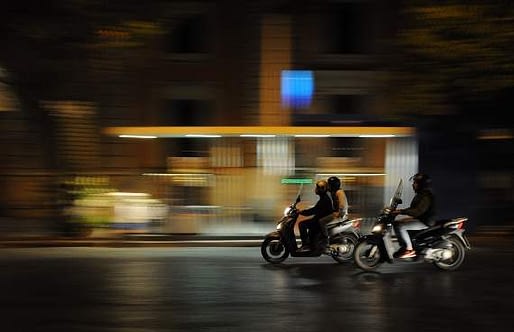 BROMLEY residents are "fed up" with young people riding mopeds and other motorcycles dangerously and illegally, the borough commander has said.
Chris Hafford fears the problem could result in serious injury or death. He said: "Every day my officers receive reports from concerned local residents of young people, normally boys, on mopeds and motorbikes riding dangerously and engaging in anti-social behaviour.
"I know that many members of the community are fed up with the dangerous use of mopeds and we have also seen some really serious collisions involving them recently. In March we dealt with a collision in Bromley involving a stolen moped. Two 16-year-old boys suffered head injuries, one of them was so badly injured that he requires extensive ongoing care.
"In April we dealt with a serious collision incident in Mottingham in which a 14-year-old riding a stolen moped suffered a fractured femur which required extensive hospital treatment and pinning.
"Only last week officers were called to the scene of another serious collision in Bromley where three stolen motorbikes had been racing, when one hit a parked car and collided with another. One of the riders suffered a broken femur, a potential life-changing injury. There have been many other incidents."
The borough commander said stolen mopeds were increasingly being used as getaway vehicles following robberies and burglaries. As a result, police have launched 'Operation Lexington' to tackle this criminality, as well as the anti-social behaviour caused by the misuse of mopeds and motorcycles.
He added: "We are aware of footage circulating on social media footage showing members of the community taking the law into their own hands and knocking riders causing anti-social behaviour off their mopeds.
"Whilst I understand the frustration that people feel, I can't condone this. Please report those who are using motorbikes inappropriately to us, we can seize the bikes and put offenders before a Court where appropriate.
"Please, if you are one of these young people, or you are the parent of a young moped or motorcycle rider, these are words of advice that could save your life or the life of a loved one – Make sure you ride responsibly and within the law, and wear the correct gear and an approved helmet. Don't take risks and ride within your capabilities."
The law states moped riders must be 16 years of age or older and hold a provisional license. They must hold a valid Compulsory Basic Training certificate before they can ride on the road and the moped must be registered to DVLA, have a valid tax disc and current MOT certificate.
Members of the public with information about moped-related crime are asked to email the Operation Lexington team via pymailbox-.oplexington@met.police.uk, contact Crimestoppers anonymously on 0800 555111 or via twitter @MetCC
Original article here: https://www.biggin-hill-today.co.uk/article.cfm?id=114082&headline=Residents 'fed up' with moped offenders, says Bromley borough commander&sectionIs=news&searchyear=2017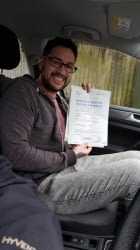 Latest posts by elsdrivingschool
(see all)