As the years have gone on, we at EL's Driving School have noticed a trend in the wreckless use of Mopeds and Motorbikes on our local roads around Bromley. It was a matter of time before the local Bromley police would need to take action in order to deal with the local nuisance of this bikes. Sadly it has taken many dangerous incidents and deaths to occur before the police have decided to take action. Now a tough new initiative has been announced and will be enforcing strict use of these bikes on our roads. The Newshopper posted this article below:
A series of serious accidents involving dangerous and illegal motorcycle riding across Bromley borough has led to police issuing a warning.
There have been three serious accidents involving teenagers riding stolen mopeds or motorcycles and the borough commander has warned it could end in "serious injury or death".
In March two 16-year-old boys suffered head injuries after a crash in Bromley, with one still requiring ongoing care, in April a 14 year old fractured his femur in Mottingham, and last week police were called out to reports of a crash after three stolen motorcycles were racing.
Chief Superintendent Chris Hafford said: "Every day my officers receive reports from concerned local residents of young people, normally boys, on mopeds and motorbikes riding dangerously and engaging in anti-social behaviour.
"This is not only dangerous for the riders, but also for pedestrians and other road users.
"I know that many members of the community are fed up with the dangerous use of mopeds and we have also seen some really serious collisions involving them recently.
"In the last few months this anti-social behaviour has also been coupled with an increase in more serious crime, such as robbery and burglary with stolen mopeds being used as getaway vehicles.
"As a result of this, we have launched 'Operation Lexington' to tackle this criminality as well as the anti-social behaviour caused by the misuse of mopeds and motorcycles.
full article here: https://www.newsshopper.co.uk/news/bromley/15333284.Police_have_issued_a_warning_after_a_string_of_serious_motorcycle_accidents/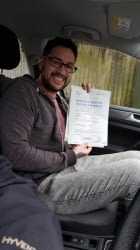 Latest posts by elsdrivingschool
(see all)